SkinPen Precision Treatments
Microneedling in Idaho Falls
Ridgeline Aesthetics offers SkinPen Precision microneedling treatments which work in three simple steps to stimulate collagen and activate the skin's natural healing process. Following the microneedling treatment, the skin begins to heal itself, looking more renewed and rejuvenated over time.
Microneedling delivers dramatic results without the use of heat or chemicals. Three steps in as little as thirty minutes targets facial acne scars and neck wrinkles, for smoother, more radiant, younger-looking skin. Healthier skin begins with visiting an expert in the field. When you visit Ridgeline Aesthetics, you will receive the highest quality of microneedling treatment and care. 
Microneedling is used to treat:
Why Microneedling?
94% of patients noticed an improvement in fine lines and wrinkles after one month
80% of patients said they noticed an improvement in acne scars after one month
90% of patients would recommend microneedling to friends and family
Microneedling uses microneedles to penetrate the skin's surface, triggering a natural immune response to disinfect, remove debris, increase blood flow, and activate the creation of new tissue.
Schedule an appointment with our team in Idaho Falls, ID to learn more about SkinPen Microneedling, and see if it's a good fit for your aesthetic goals.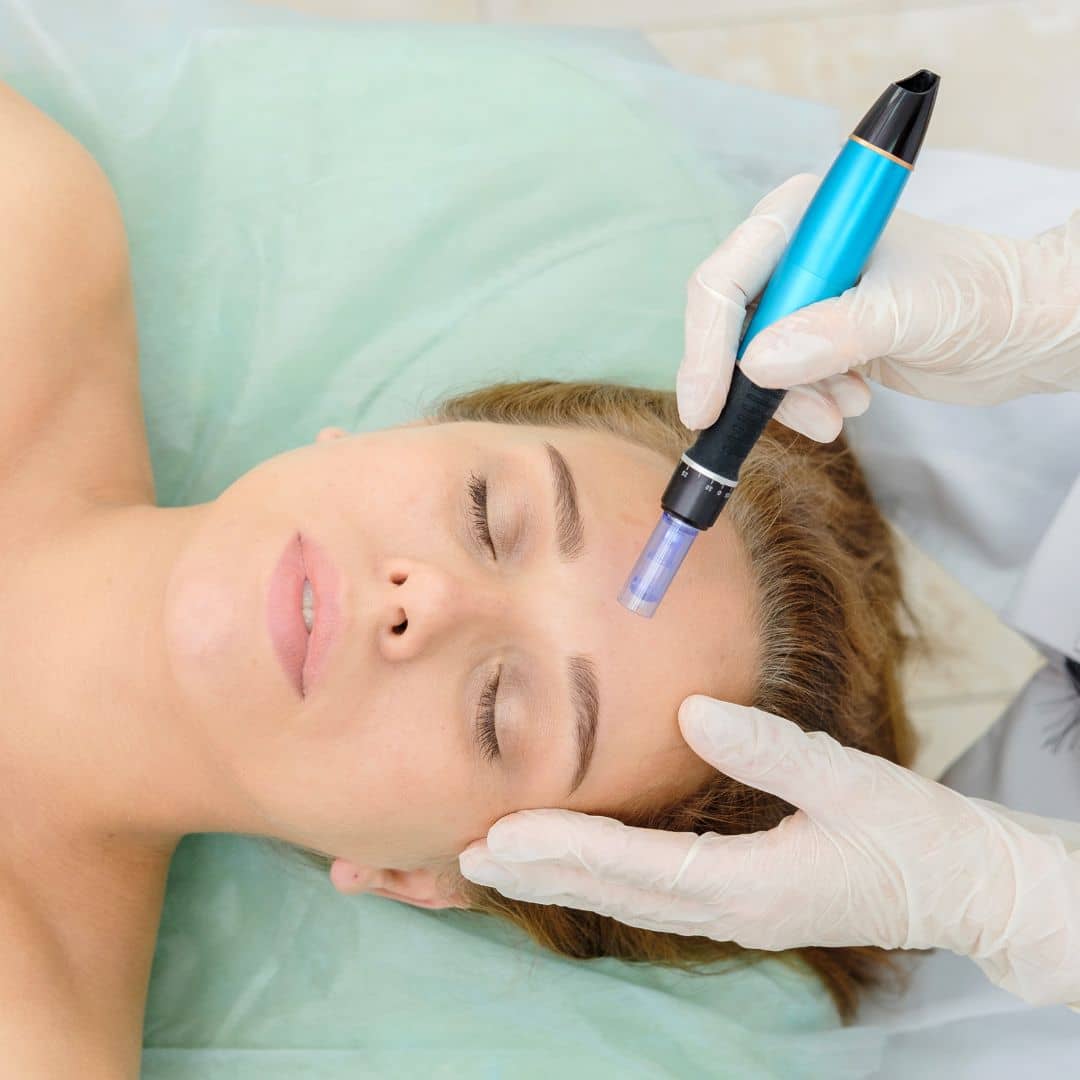 How Does Microneedling Work?
Microneedling creates hundreds to thousands of "micro" skin punctures per second to stimulate the skin's natural wound healing process – inflammation, proliferation, and remodeling – to prompt tissue remodeling without causing scar tissue formation. Most patients can return to normal activities within 24 hours.
How Much Does Microneedling Cost?
Microneedling expenses will fluctuate, depending on the type of treatment you want. Typically, microneedling procedures tend to cost less than the alternatives, due to their non-invasive nature. At your consultation, we will learn about your skin concerns and goals before discussing the different types of microneedling available. After this, we will help you decide on your microneedling treatments and discuss costs.
Microneedling has been clinically proven to be effective for women and men with most skin types. Microneedling treatments should always be accompanied by quality skincare and daily use of SPF, and can also be paired with other treatments such as PRP for an added boost. When properly spaced and overseen by an aesthetic provider, microneedling treatments can be used for years to help skin stay healthy and radiant. 
"Best office ever...Monica is awesome."
"These ladies are ABSOLUTELY AMAZING. They were extremely professional and knowledgeable. I would recommend Christina to anyone for their aesthetic needs!"
"I've already had compliments on my skin. Christina is amazing."
"Ridgeline Aesthetics is INCREDIBLE at what they do! I highly recommend them for all your medical and beauty aesthetic needs!"